CONTROL AND ANALYSIS WITH OMNICONTEXT™ ARE:
Meaningful
— the metrics go beyond raw technical data and represent the business-relevant activities, transactions, and projects. Many metrics produced by OmniContext™ are measuring core business processes in addition to the IT services.
Complete
— information will lead to efficiency only if it is complete and comprehensive. OmniContext™ uses the largest range of data sources in the industry, and, in addition to that, adaptive functionality allows collecting data from non-standard or in-house data sources. Full transaction details are maintained even for the largest possible data volumes.
Auditable
— OmniContext™ allows verification of information origin and correctness of data processing for every level of analysis. Comprehensive analysis of business services allows moving on to their optimization. Depending on the task complexity, Hypersoft provides standard and custom methodology to optimize service delivery, consumption and resource allocation.
OMNICONTEXT™ PERSONAL ANALYTICS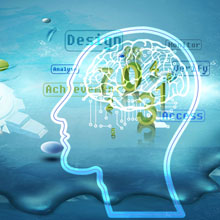 OmniContext™ is now available for individuals too:
OmniContext™ Personal Analytics is the innovative program from Hypersoft aimed at both business and non-business users wishing to improve their lifestyle.
Available on both the computer and Windows Phone, OmniContext™ Personal Analytics will track your personal productivity, social skills and usage of web resources.